Ok so thought i would add a page here to document the progress... So not much to start with cept the bike and few bits.
The new Ride........
I have installed the Yosh fender eliminator and have a R77 ready to fit.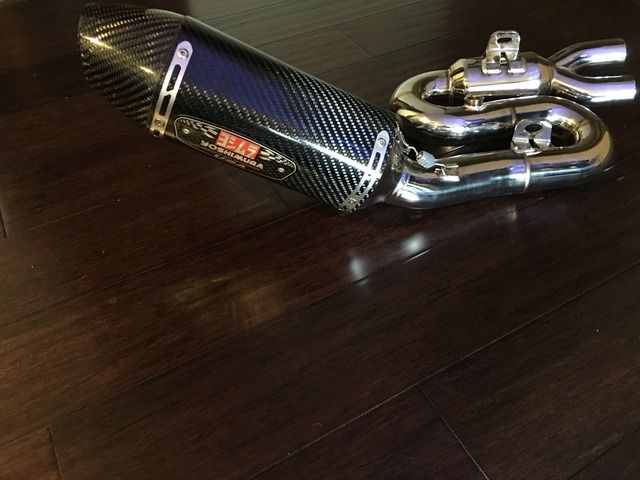 I have a question on the Yoshimura 3/4. After reading just about everything I can on fitting the new exhaust and some of the issues that arise with doing so would it be prudent to wait for the install seeing as how the bike only has 40mi/64km? If there truly is an issue with fueling I wouldn't want to have this come in until after at least the break in.
Well, I will do my best to keep this thread updated as much as possible and their should be lots of posts and pics for all to enjoy as I have whats been called a "problem" when it comes to modifying anything I own that has wheels....